Reconditioning and Mechanical Services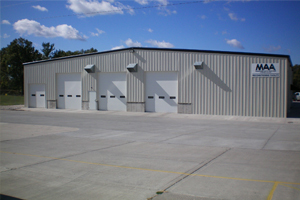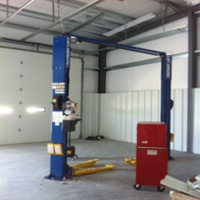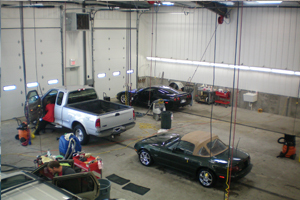 Reconditioning Services:
Exterior Wash: $7
Wash & Vac: $35
Full Detail: $95

Mechanical & Body Work Services:
Mechanical & Body Work: $65/hour; Parts=Cost + 15%
Touch Up: $25 per Panel
Oil Change: $35; Diesel Oil Change Priced on Request
Antifreeze: $15 per Gallon
Wiper Fluid: $10 per Gallon
Hub Caps: $45 Installed
Windshields: $225
Keys: $125
PDR: $45 per Panel
Battery: $50 Installed
Contact Mitchell Lewis or our sales department for assistance with mechanical pricing and services.
Transportation
We value your partnership and will help you transport your vehicles from anywhere. Missouri Auto Auction employs over 30 drivers who work daily to pickup vehicles from and deliver vehicles to our customers. We also have three 9-car haulers and three four-car haulers that are on the road Monday-Thursday every week. Missouri Auto Auction's Transportation Department has the means to pick up and deliver your vehicles to any location in Missouri or the surrounding area. We will work hard to find you the best rate possible to transport your vehicles.
Contact our Transportation Supervisor, Chelsea Russell , or any of our Sales Representatives for assistance with your transportation needs.
Dealer Financing
Attention all dealers: these companies have MONEY for YOU!
Missouri Auto Auction has developed partnerships with several floor planning companies in order for you to maximize your buying potential. Please contact any of these companies to increase your car purchasing funds or just click on a logo to be taken to their website.
Title Services
Title problems? Title delays? We can help!
Let Missouri Auto Auction be your title processor. We have an experienced staff with vast title knowledge to fix your title issues and grant you quick title turn around times.
Please contact our Title Supervisor, Kristin Garrotto in our Title Department at 573-886-0032.
Click here to be directed to the title website for the State of Missouri.
Post Sale Inspection
We offer 3 choices in Post Sale Inspections as long as the vehicle is 2011 or newer in year, the purchase price is greater than $3000, and "AS-IS" was not announced when the vehcile was sold:
7 Day Mechanical & Frame

14 Day Mechanical & Frame

Frame Inspection Only
Prices vary based on sale price of vehicle.
Click here for MAA's arbitration policy.
Please contact Lisa Spear for further questions on PSI's or arbitration issues.